PABC.N is a stock that has been trading in Colombo Share Exchange. PABC.N0000:CSE aka Pan Asia Banking Corp. PLC is currently trading at at 22.90, -2.55% below its 52-week high of 23.50, set on Aug 18, 2023. This article on "PABC.N Fundamental/Technical Analysis" is created on 22-08-2023. The article will be later updated if any major changes occur to this particular share.
Kindly note that this is not financial buy or sell recommendation, this basic analysis is solely for the ease of your DIY analysis. We have taken these numbers from the official CSE.lk website and other internationally reputed sites like Financial Times, Market Watch, Tradingview, and WSJ.
PABC Current Trading Price as of 22-08-2023

PABC.N Analysis
Net Asset Value Per Share - 48.68

Price to Book Value - 0.45

PABC Share All time High - 46.7

Earnings per Share for (Quarter) - 1.36 

As a Percentage of Current Price - 6%

Number of Ordinary Shares (Voting) as at 30th June 2023 - 442,561,629

Net Earnings for Fiscal Year 2023 - 2002 Million

Net Earnings in TTM - 2596 Million

EPS in FY23 - 4.52
As a Percentage - 20.2%

EPS in TTM - 5.86
As a Percentage - 26.2%

Last Traded Price on 30-06-2022 - 8.60

Increase from Last Year - 159%

Top 20% Holding - 82.85%

Others Holding - 17.15% (75,911,936)

No Name of Director No. of Shares
1 S. B. Rangamuwa/ Seylan Bank PLC - 365,000
2 M. Y. A. Perera - 0
3 J. D. N. Kekulawala - 0
4 B. D. A. Perera - 0
5 S. A. Walgama - 0
6 C.M. Umagiliya - 0
7 H. Ota - 0
8 E. M. N. Edirisinghe - 1,950
Download Recently released PABC quarterly report from here
Key Points to Note:-
Public holding as of 30th June 2023 was 54.93% in the hands of 6,219 public shareholders.
Float Adjusted Market Capitalisation as at 30th June 2023 was Rs. 3,135,978,426.
PABC – Last Made Dealings By Directors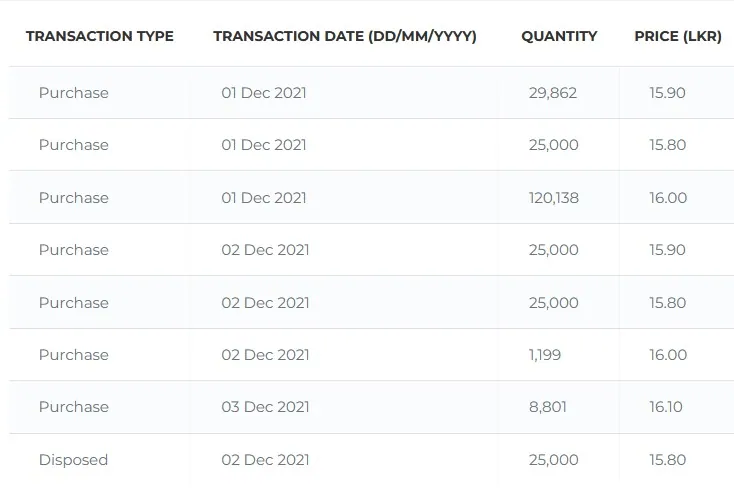 PABC.N Dividend Yield
No Dividends
Sinhala Guide Conclusion
We think PABC aka Pan Asia Bank has shown some greater quarterly financial reports as of the current date and is still undervalued. At the same time, this banking share is more value in technical terms compared to some other banking shares in CSE. There are many other factors other than the numerical figures that drives a share price.
Above is a basic fundamental and technical analysis of the PABC.N share in 2023. Kindly note that this is not a Buy or Sell recommendation by Sinhala Guide, everything you do with your assets should be on your own terms. This article is just to help you make an easier decision. If you are looking into a share seriously, there is a much more in-depth analysis can be done with the help of online sources.
Kindly note that this is a very time-consuming article and our goal is to cover all the shares indexed on CSE at the End. Kindly do not copy/Paste or screenshot this content. If this helped you in any way, kindly share your feedback below and share the article on social media. Comment on the share that you wish us to proceed next. For more analysis go to CSE Blog.

https://markets.ft.com/data/equities/tearsheet/summary?s=PABC.N0000:CSE
https://www.marketwatch.com/investing/stock/pabc.n0000/charts?countrycode=lk&mod=mw_quote_tab