Today we are going to have a look at the importance of SEO. But before we get started let's have a look at what is SEO? SEO stands for search engine optimization. It is a group technique that is used to improve the search engine rankings of a website. In other words, it is the art of driving the most relevant traffic to the website from significant search engines.
The best part of SEO is; it helps you to drive targeted traffic for free. SEO involves plenty of techniques to make specific changes in website content and design to make the website more user-friendly, as well as a search engine, oriented.
These changes result in the top rankings of a website on major search engines. SEO is quite complicated for beginners because it has various ranking factors. As per the Backlinko report on Google rankings factors. Google has more than 200 plus rankings factors. But the necessary process of SEO is quite easy to understand, after all, it's all about the quality of the content.
SEO is all about quality and user-oriented content. The more you provide quality content to the search engine, the more you get the chance of higher rankings. SEO helps you to target the relevant keywords and key phrases within your website content.
On the other hand, off the page is all about link building. Businesses still doubt in their mind that why is SEO so important? Today I am going to share with you the importance of SEO.
Let's get started, eh?
1.Drive Organic Traffic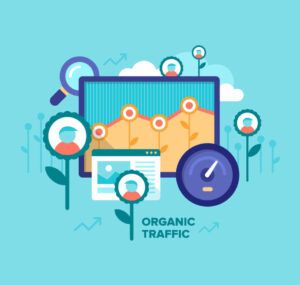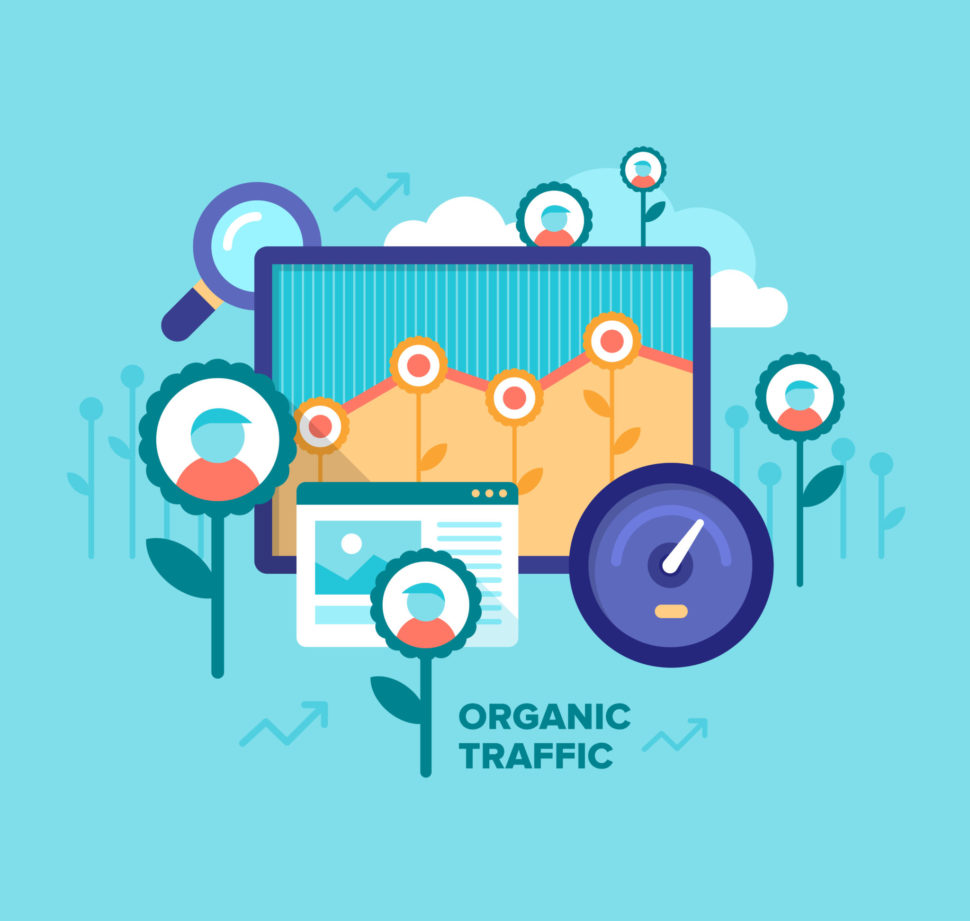 It has been proven that still, more than 75% of web traffic originated from SEO. It means that SEO helps you to drive plenty of traffic to your website. Google is the topmost search engine and has more than 75% of the search traffic.
You can get an Idea from this stat that Google is the most visited site in the world. So it is quite important to do SEO because users visit Google to search for something. It means that if you get top positions on Google search engine, then you can get massive traffic from Google.
But you should also pay attention to other search engines i.e. Bing, Yahoo, and DuckDuckGo because you can also drive organic traffic from these search engines. Besides, there are also low competitions on these search engines as compared with Google. This is the best point to showcase the importance of SEO.
2. Builds Trust And Credibility
Trust is a crucial factor in the online world. Without having the trust of the visitors, you can't survive in the online world. SEO helps you to build trust and credibility among your visitors.
Let me tell you how it works; SEO techniques help you to create a beautiful website. The website is optimized for search engines and provides the best user experience.
If we give the best user experience to the users along with answering their queries quickly. It means that the users can trust us. If the user trusts us, it means that we are building the trust and credibility of our brand. Building authority in search engines is not that easy; it is an overwhelming process and requires plenty of hard work.
The best way to build authority for the website is to provide high-quality content to the users and built high-quality links on the website. Building the authority of the site is a long-time process; it is not an overnight process. It requires time to earn authority among major search engines.
3. SEO Also Relates Better User Experience
As I mentioned earlier, that user experience plays a crucial role in SEO. Did you know that? Suppose that you're ranking on the top for a keyword. But your website is offering poor users experience to the visitor. It sends a signal to the major search engines that your site doesn't have the right to be at the top for a particular keyword.
As a result of it, your website rankings will go down. Now get back on the track and let us come to know how UX helps you beyond SEO. If you provide a better user experience to your customers. They would like to remain at your website for a more extended period.
Better user experience is based on to satisfy the user's intention in a short period. It means that the website should provide the relevant answer to the users on fewer clicks, and quickly.
4. Local SEO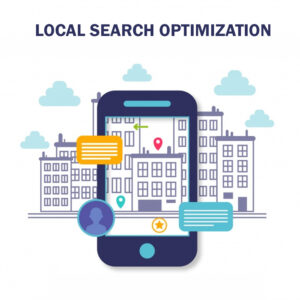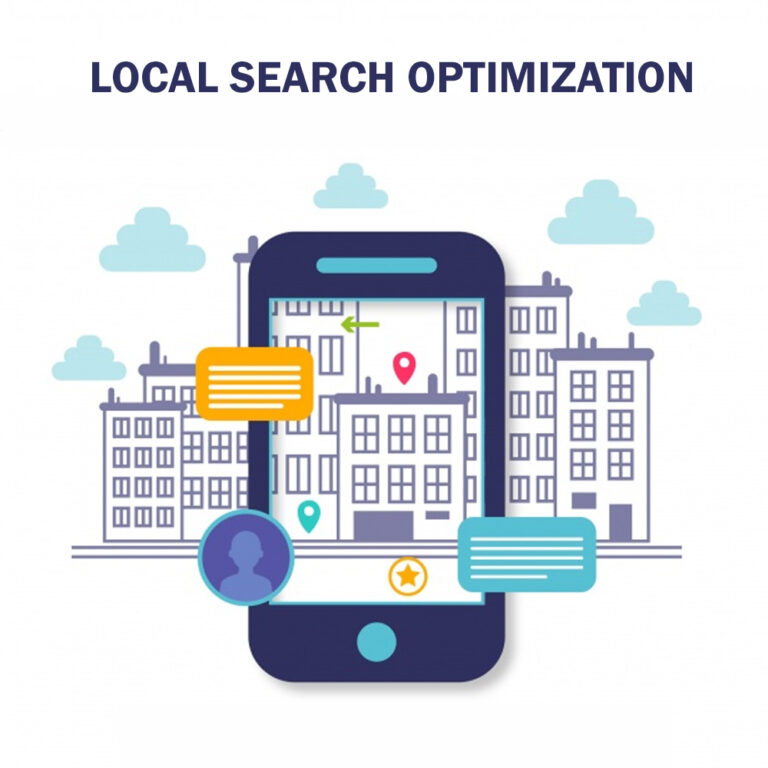 There is no limitation to SEO. You can do SEO for a local area to the international level. It all depends on your capability and business operations. With the growing number of mobile users. The mobile traffic gets a boost in the search engine, especially for the local searches.
It created an opportunity for small and medium-sized businesses to get more sales. Do you know that In local SEO people are more likely to buy something when they search it over their mobile phone? Local SEO is also not limited to just your locality.
You can offer local SEO services to specific towns, cities, regions, and even states. It helps you to create brand awareness without facing colossal competition. Building authority for local SEO is not that much competition.
All you need to do local listings and made some of the relevant backlinks. Google is also offering the knowledge graph that is quite helpful for the industry to showcase its social media profiles.
5. Higher Conversion Rate
As I've mentioned above that local SEO is having the best conversion rate. Even if we compare SEO with social media, then SEO always offers the best conversion rate other than social media.
Let me explain to you with a decent example, Suppose that you've posted something over social media related to your website. It shows the real importance of SEO.
And you get plenty of traffic from that post, but only a few users explore your site content. On the other hand, if you rank for a specific keyword with higher conversion potential. Then you may get the higher conversion rate if you rank for the particular keyword on the search engine.
6. SEO Is Relatively Cheap
SEO is not a free service to offer by someone. It is a paid process. Now paid doesn't mean that you have to pay search engines for your website rankings. There are some of the techniques that take time and cost you plenty of money.
The reason is if you take the help of an SEO company in India or anywhere. Then they charge some amount from you for their services. But what makes SEO so important for business? SEO is a cost-effective process, and it is cheaper than any other digital marketing efforts.
If you do SEO of your own, then it will cost you nothing. Remember that if you get charged for SEO services then don't you ever think that your spending money on your marketing cost. SEO is like an investment for your business.
SEO takes time, but when you implement it in the right direction, then it will give you the best ROI as compared with any digital marketing channel.
7. It's A Long-Term Strategy
SEO is much more powerful than we think. It is the long term strategy as compared with other digital marketing strategies. Usually, you may have a noticeable impact of SEO within the 6-12 months of SEO implementation. But SEO is not a one time process most of the effects of its actions remain more than several years.
Don't you ever think that you are finished with SEO? You need to keep an eye on your SEO progress along with trying to create new links for your SEO campaign.
For this, you can also follow the basic SEO practices for your newly created web pages. The more you invest time in SEO, the more you get, the better and long-lasting results from SEO. This point is to clearly showcase the importance of SEO.
8. It's Quantifiable
SEO is not about how much money you spend to sell a particular service or product. Unlike PPC, it is pretty tough to calculate the ROI on your SEO efforts. We don't get the exact ROI on SEO. But yes we can measure everything with the help of SEO. We can track everything with the help of Google Analytics and other powerful analytics software.
The only problem we face while we measure the SEO efforts in terms of ROI. It is nearly impossible to measure all the actions that we take for SEO. We get an estimate that the particular action helped us to improve our website rankings.
We can also have a look at analytics data that will showcase us where we were, Where we are and where we will go with the help of these SEO efforts. The best way to measure SEO success is from keywords rankings. The more you get higher rankings, the more you know about your SEO efforts.
9. SEO Brings New Opportunities to Light
SEO is not limited to the number of keywords that you need to target. With the help of SEO, you can target the maximum number of keywords that are related to your business. If you were able to rank your keyword on the first page, without you knowing you may be ranking for other keywords that Google found it on your content.
In this way, SEO helps you to discover new opportunities for the company to grow and shine. If you rank for the branded keywords, it means that you also have the chance that the stakeholders will show interest in your brand. In this way, you will get some new investors for your business.
10. Give an edge to smaller businesses over large business
Small companies always struggle when they compete with big names and brands in their industry. They can't outspend this competitor in paid ads. Because they spend millions of dollars in their ads. So is it possible for small businesses to outcome these giants without spending more money as compared with them?
SEO is the best solution to this problem. Here is the fact, if the small business implements a better and effective SEO strategy as compared with their giant competitors. Then they get a chance to gain higher rankings as compared with them.
Sometimes better content always leads to more top rankings for small businesses. Even sometimes, SEO helps you to stand out among all your giant competitors.
41 Frequently Asked Questions About SEO in 2020
Conclusion
Now you may get aware of the importance of SEO for the business. Here is the topmost point that is showcasing the importance of SEO to the business. Now you may have a better answer when someone asks you what is SEO? If you are still confused please let us know in the comments.
---
MY NUMBER #1 RECOMMENDATION FOR EARNING MONEY ONLINE IN 2020, CLICK HERE TO KNOW