What is a smart contract?
In simple terms, this is a contract/agreement between two people mostly between a buyer and seller which is written in computer codes, so all transactions are automated and not under the control of any admin. Every transaction made are directly sent i.e self-executed by the system without needing a third party, another interesting thing is it can't be hacked or stopped, so the system works forever.
To have a full understanding of the smart contract, I strongly suggest you should click on Link 1 and Link 2
What is Lion's Share Smart Contract?
Lions Share Smart Contract was launched on 13th of June 2020
Lion's Share is another new Ethereum Smart Contract Matrix program. This is a peer to peer platform, built using Ethereum smart contract technology, working on the blockchain. This platform is self-operating, which means it can never be hacked, or changed.
Just like the Million Money And Forsage. LION SHARE is the first of its kind in connecting different countries right from the start and you need to go into it because Smart contracts are the future Crypto earning programs and they are going to change how we see Crypto Currencies, undoubtedly.
In order to earn through lion share smart Contract, you'll have to download Trust Wallet if you are using android, download Coinbase wallet if you're using iOS, and fund it with 0.05 Ethereum. If you are using Google Chrome from a Windows PC you can use MetaMask. Then the rest is about earning. Lionshare has two compensation plans which you will invest your 0.04 ETH into,1st Is called L1 Now if you refer 3 people you'll earn while your three referrals are also referring people you'll also get your commission from their referrals. This is what is called a blockchain network.
NOTE: You'll be paid in Ethereum.2nd pack is called L2 is not a must to refer to in L2 that's where teamwork comes in, spillover and overflow. You can check the price of 1 Ethereum in USD. It was 240 USD in July 2020 and now it's almost 400 USD.
Why is it important?
Lionshare works on a smart contract blockchain using a unique matrix system. It offers the opportunity to easily earn Ethereum, and you only need 0.04eth to begin so you can earn Ethereum on Lionshare which is in two ways, either by referring and not referring also.
The first way in which you earn is referred to as L1 and the second stage which you earn from spillovers and overflow is called L2. Spillovers mean you will earn Ethereum from your upline and overflows mean you will earn from your downline.
Is Lion Share Legit?
Yes, Lion Share 100% legit, I have personally been live with the co-founders, James on Zoom and honestly there's no bad side from the backend devs.
HOW YOUR EARNING/COMMISSION IS BEEN PAID
All commissions with Lion's Share are paid directly and instantly to our members. The company is never responsible for making a commission payment.
You will never have to wait a day, a week, a month, or even a minute! Payments are made instantly to your Ethereum wallet!•
Since payments are made peer to peer, Lion's Share does not store any of your personal information or your wallet addresses.
REQUIREMENTS:
A Team to Join to. Join this team to earn extra money for free from spill-overs and overflows.
0.05 ETH + Gas fee
The only requirement to participate in Lion's Share is to have your own Ethereum Wallet.
These are simple and free to set up! We recommend you download Trust Wallet if you are using an Android phone. You can also download Meta Mask directly on your computer. It is a simple Chrome extension.
You need to complete the setup of your wallet before getting started.
How to Register On Lionshare smart contract
Download Meta mask
Go through this link – Link
Put 77694 in the field to join the team. and click on Purchase
That's it.
Simple Things to know about Lion's Share.
You're paid directly to your wallet account
You are paid automatically and immediately you earn
You don't need to request withdrawal, because before you know that You've even earned, you've been paid.
LIONS SHARE website cant shutdown, because it is built under blockchain
Even the founders of LIONS SHARE cant change the rule
LIONS SHARE can't be hacked
LIONS SHARE is a lifetime contract
In LIONS SHARE the levels can never expire
Joining LIONS SHARE requires a one time buying of 0.4 ethereum
LIONS SHARE you can turn 0.04 ethereum to 700+ ethereum with time, teamwork and hard work.
LIONS SHARE is not a get rich quick scheme
In LIONS SHARE you get rich gradually and consistently
In LIONS SHARE you earn when you don't refer anyone
In LIONS SHARE You earn when you refer
In LIONS SHARE you earn when you upgrade
In LIONS SHARE you earn with multiple spillovers from uplines and downlines
In LIONS SHARE you earn when your upline refers
In LIONS SHARE you earn when your downlines refers
In LIONS SHARE you earn when your downlines upgrade
In LIONS SHARE when 1 person joins, 2 people Earns
In LIONS SHARE we trust
The earlier you join LIONS SHARE, the bigger your chances.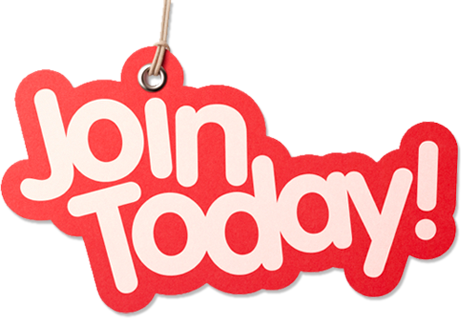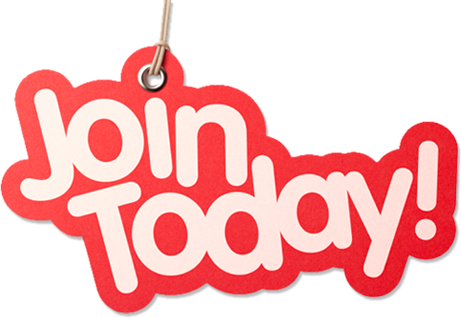 Learn More about Lion's Share – Smart Contract
–> Lion Share Frequently Asked Questions and Answers
–> How to Register for Lion Share Using MetaMask
–> Download Lion Share PDF – Earn Etherium from Smart Contract
Watch the Video Below;
If you have any questions, comment below..