Want to configure Google Analytics in WordPress? To know more about your audience stats how your audience interacting on your WordPress website you must install Google Analytics.
Google Analytics is very important if you want to start your blog or grow your blog or business. Google Analytics helps you various ways like it gives you stats like the location of the user on your website/blog, best hours of most visitors, source of users (social media, search, referral e.t.c) and many more features.
HOW TO INSTALL GOOGLE ANALYTICS IN WORDPRESS?
These easy steps will install Google Analytics in WordPress easily. Follow these steps to install Google Analytics.
#1 SIGN UP ON GOOGLE ANALYTICS
First of all, visit Google Analytics and sign up. You will be asked to log in with your Google account. If you already have a Google or Gmail account, then you can use that to sign-in. If you don't have one you can go and create a Google account.
#2 ENTER YOUR WEBSITE ON THE NEXT PAGE
Fill up these details like "Account name" "Website name" "Website URL" "Category" etc and then click on the "Get Tracking ID" button.
#3 INSTALL GOOGLE ANALYTICS IN WORDPRESS
First of all, the best and easiest way to install GA in WordPress is using a plugin that can show you stats in your WordPress dashboard.
GOOGLE ANALYTICS FOR WORDPRESS BY MONSTERINSIGHTS
MonsterInsights is one of the most popular Google Analytics plugins for WordPress. It's easiest and best way to install Google Analytics on your WordPress.
First of all, Install "MonsterInsights for WordPress" plugin and activate it. There's a premium version of MonsterInsights which has extra add-ons and features such as E-commerce tracking, Ads tracking, etc.
Now, let's connect MonsterInsights with WordPress. You need to connect your google account with monster insights.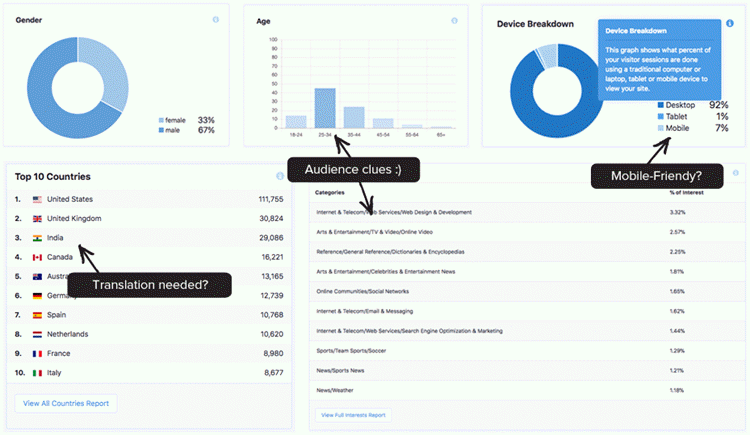 You have to allow MonsterInsights to access your Google Analytics account which will show your Google Account data on your WordPress dashboard.
No need to worry MonsterInsights doesn't ask you your personal data other than access to only Google Analytics data.
Hope this post helps you to install Google Analytics in WordPress with easy steps mentioned above. If you have any queries you can ask in the comment section below.
---
MY NUMBER #1 RECOMMENDATION FOR EARNING MONEY ONLINE IN 2020, CLICK HERE TO KNOW