Everybody has talent. And everybody needs help with something. So why not earn extra by selling your talents on Fivesquid to somebody in need?
FiveSquid.com is the online home of FiveSquid, a company based in the UK that provides a place for people to find a variety of different services priced between five and fifty pounds, Yeah!! same as Fiverr.
There are many different websites where people can post different services they are willing to offer the online community and will be able to connect with customers who need that specific service.
FiveSquid.com says that fivesquids are different than all these other websites because fivesquid not only provide a secure platform, but they also bring together service providers and customers from more than 100 different companies.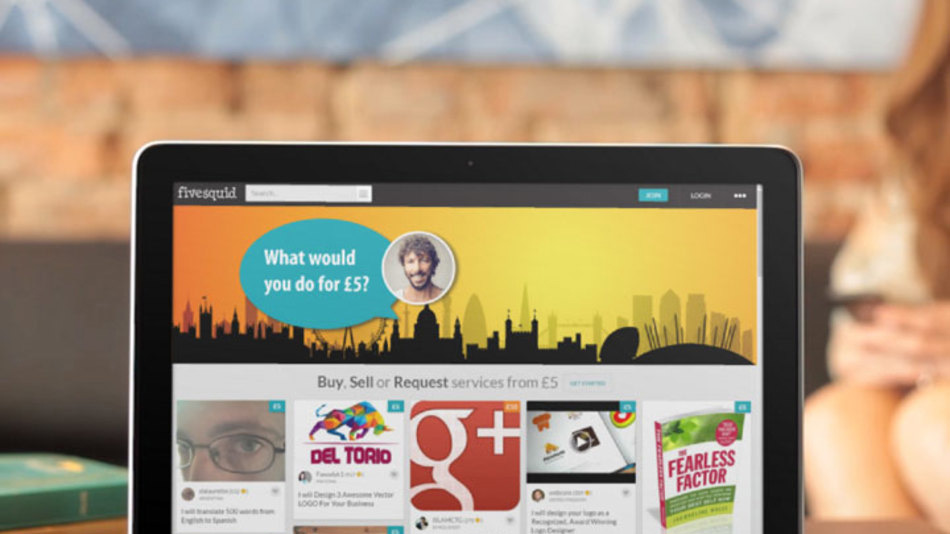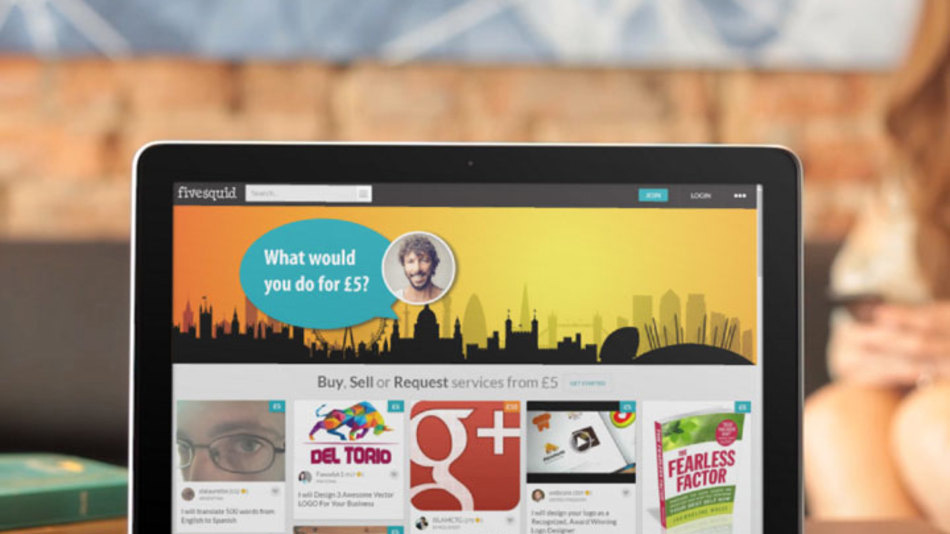 Very simply, what does Fivesquid particularly do?
fivesquid.com is a marketplace where people can monetize their skills and hobbies, and businesses can have a strong online workforce available at their fingertips. All services are listed in four pricing categories (£5, £10, £20, £50), making the transaction process transparent and quick and allowing work to commence within five minutes of an order being placed. With fivesquid UK, service buyers can clearly see the time, quantity and price for all services before making a purchase, allowing them to tailor their orders with paid add-ons, like fast delivery, order quantity and additional work that may be required.
Fivesquid.com is an ideal resource tool for start-ups looking to save on costs. With 129 categories to choose from, businesses can save up to £20,000 a year by just buying micro-jobs to grow their businesses. From logo designers with 14 years of experience to HTML programmers, services listed can be from anywhere around the world. Some members have earned over £14,000 by offering their skills for fixed prices. All services can be rated and reviewed to ensure high-quality results are always delivered.
FiveSquid does actually provide their members with the ability to use bespoke or custom pricing as well, so if you are offering services you believe deserve to be priced higher than fifty pounds, you do still have an option to post your services on their website.
In addition, Fivesquids UK gives its customers the ability to earn either Best Seller or PRO Seller status. Both of these qualifications are earned after members have achieved specific milestones and have excellent reviews from their previous customers, so prospective customers who may be nervous about using this website will know that these are providers on which they can rely.
Top 6 Ways to Make Money Blogging 2020(Updated)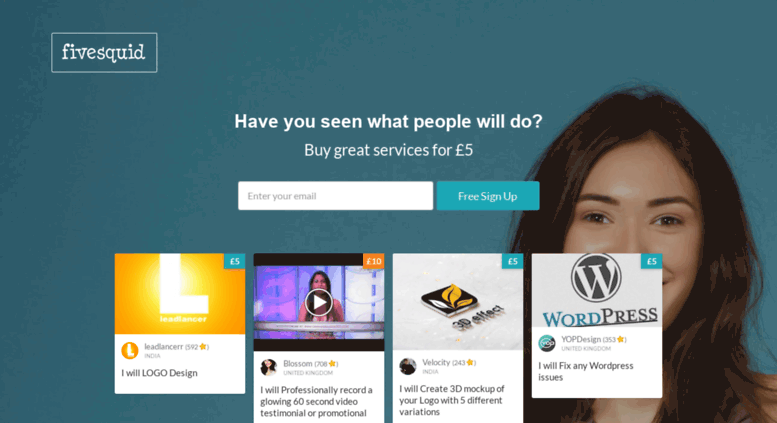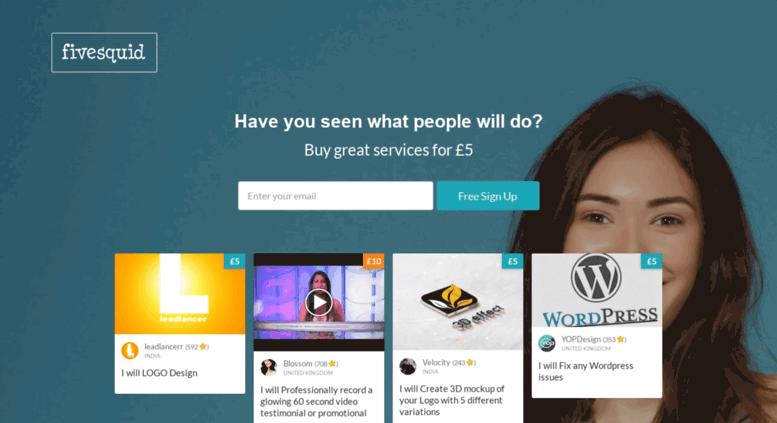 Is FiveSquid Legit?
It certainly seems like FiveSquid is a respectable company with which people can work and have positive expectations of their experience. In addition to having the Best Seller and PRO Seller qualifications, Fivesquid offers a full explanation of their fees and their professional policies so members know exactly what they are getting into.
What are you good at?
Do you have a lovely speaking voice? If so you could record voice-overs. Or perhaps you could proofread articles, provide social network advice, illustrate or design websites. The opportunities are fairly limitless. Have a look to see the kind of things on offer and see if you think you can do better. Fivesquid is almost like Fiverr, except the extreme competition in Fiverr can be overwhelming.
 Are You A Decent Writer? Here's How To Make Money Off It
How much do you get paid?
You can charge £5, £10, £20 or £50 for your services. It all depends on how much you think you're worth. You can also bid for jobs. For example, somebody may be searching for a logo to be created. You then tell them how much you're willing to do the logo for and they will choose whoever is the cheapest or offers the best service regarding the logo, again fivesquid UK is easy to navigate if you are familiar with Fiverr.
What is the Fivesquid payment method?
So, what is the payment method used in Fivesquids UK? Well, as you think Paypal is the one. Once you have finished a job and it is marked as "completed", you can withdraw funds into your PayPal account. This normally takes around 15 days.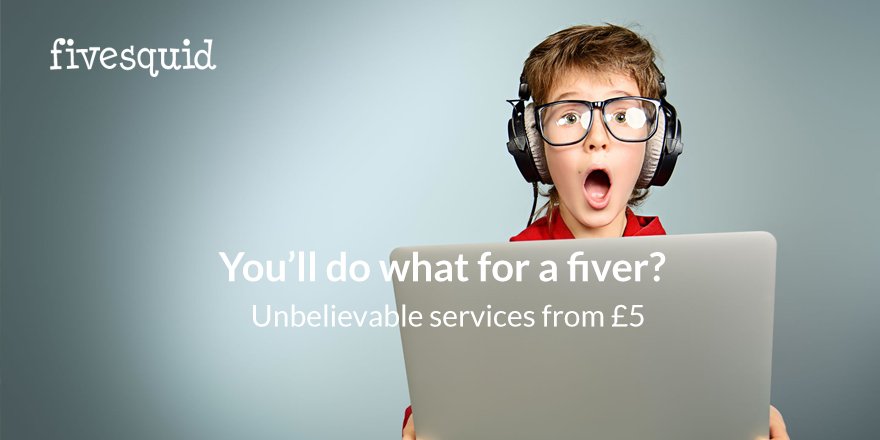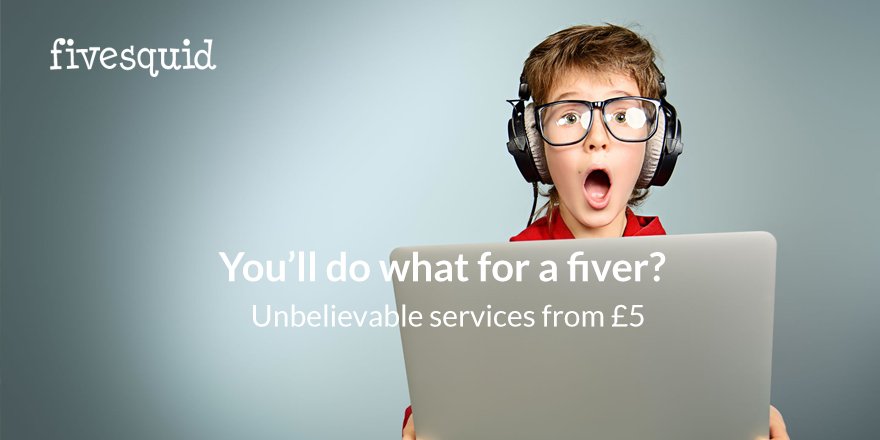 How much does the Fivesquid Charge?
Depending on the payment you receive, Fivesquid.com charge you between 10-20%. A breakdown of fees can be found below.
Fivesquid charges sellers a small fee for every order successfully delivered. Their commission rates are set out as below:
For every £5 order that is successfully delivered, the seller's account will be credited with £4
For every £10 order that is successfully delivered, the seller's account will be credited with £8
For every £20 order successfully delivered, the seller's account will be credited with £17
For every £50 order successfully delivered, the seller's account will be credited with £45.
Commission on custom orders/orders with extras
For £5 – £15 orders successfully delivered, they charge 20%
For £20 – £45 orders successfully delivered, they charge 15%
For £50 – £300 orders successfully delivered, they charge 10%
For over £300 that are successfully delivered, they charge 10%.
Fivesquid Customer Support?
Since Fivesquids UK customer support is limiting they can only be reached on their contact page form via an email. Fivesquid doesn't have a traditional refund policy and claims that they won't offer refunds for canceled orders. Fivesquid.com states that they will offer refunds in the form of credits, which you can use to make another purchase on their website. Fivesquids don't offer a retention warranty or a satisfaction policy. Note that all prices are in UK pounds.
Is it worth it?
That's really up to you. Unfortunately, I seem to be quite devoid of talent, so there's little for me to offer people. But if you have a talent that you want to share and earn some extra money from, Fivesquid is definitely worth trying out.
Register to

Fivesquid
---
MY NUMBER #1 RECOMMENDATION FOR EARNING MONEY ONLINE IN 2020, CLICK HERE TO KNOW