Before I go into a bit more detail on these 5 tips to get traffic to your website, you have to understand one thing. Traffic to your website is useless unless it's targetted traffic. It doesn't matter if you have 10,000 visits or 100,000 visits, if the audience doesn't fit the market they aren't going to interact and it won't help. It would be better to have 1000 targetted buyers visit your website than 100,000 random unrelated people.
There are more than 5 tips to get traffic to your website, but not everything works or not every tip gets you targeted traffic. These 5 tips will be useful for the long run of your website, this ain't gonna work overnight, but once it started working, you don't need to be working anymore. That is the beauty of websites.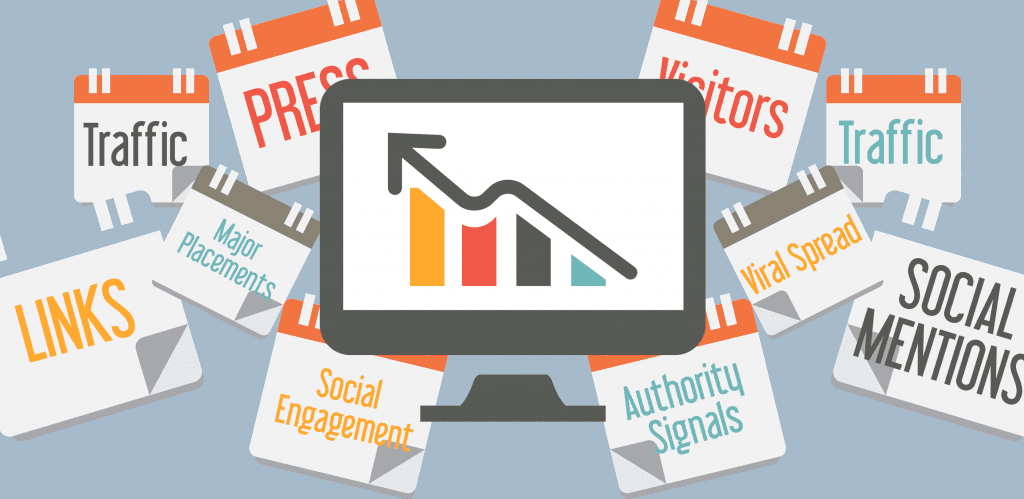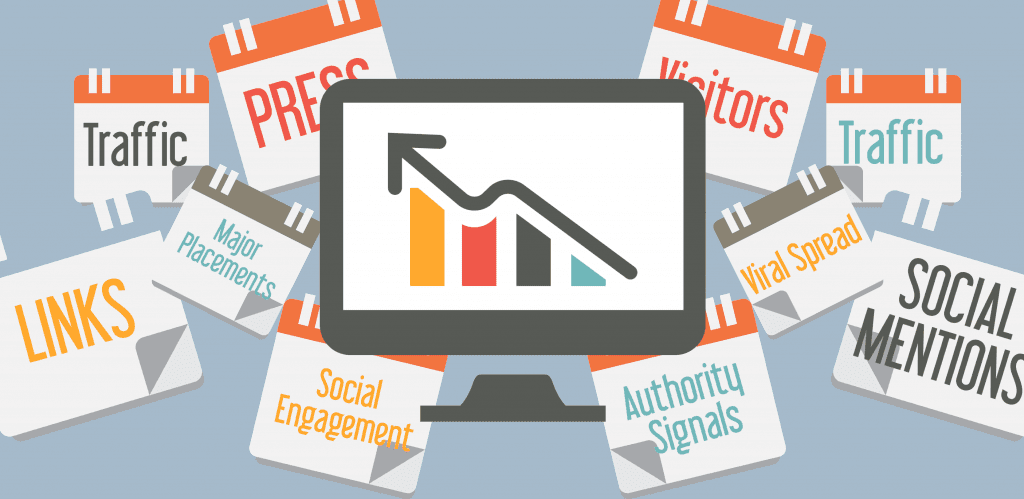 Learn About Fiverr
So, Let's get on with the 5 tips to get traffic to your website.
01. Newsletters: Spread the word
A natural step within the process of bringing in traffic to your website is email marketing. While you may have a love/hate relationship with the number of newsletters you are subscribed to (totally your fault), it can be an indispensable tool for a business. In its simplest form, email marketing is a great way to show off your latest blog post or inform customers of a sale that you'll be holding for your online store. However, sometimes a small "hey" is in order to remind your customer that you're still around (and still awesome).
Here are some crucial tips to keep in mind:
Craft pithy subject lines: If your newsletter is the gift, your subject is like the wrapping paper and bow holding it all together, so make it grab attention.
Cut the fat: be direct: Newsletters aren't a "dear diary" platform. They're the "hey, this is the link to my latest 'dear diary' blog, so check it out!" Get to your point quickly before your reader loses interest.
CTA (almost) in your face: Going hand in with the previous rule, make sure that once you make the point of your newsletter known that your CTA (call to action) follows shortly afterward. Location is key. Place it strategically so that your reader doesn't have to think twice about what to do.
This is one of my favorite tips to get traffic to your website, it works seamlessly.
02. SEO: Start with the core website basics
SEO, Search Engine Optimization is defined as, "the process of maximizing the number of visitors to a particular website by ensuring that the site appears high on the list of results returned by a search engine." For the most part, this is true. (In a nutshell, but using a combination of tools from keywords, content, and other factors that can help you rank well on search engines) For the regular Joe out there, SEO is the process that can help you "get found on Google."
Any good party planner knows that before the guests arrive, it's essential to have an event space that is fully prepared. That means having the punch bowl filled (and already spiked), the balloons ready to fall from the ceiling, the snack table is set up according to all dietary restrictions, etc. You know at the end of the night, it will be scraped clean, but that means you did a good job setting up your party. In the case of SEO, you are the party planner, your website is the event space and search engines are your guests. So, before you start looking to pull traffic, make sure your website's SEO is in order so it's ready for search engines.
This tip to get traffic to your website is the most important one, your priority should be on this.
Top 6 Proven Ways To Monetize Your Blog in 2020
03. Get social!
We're living in 2018, so it's almost impossible to avoid social networks. However, there are still several businesses out there that haven't utilized the likes of Facebook, Twitter, Instagram and other networks as the tools they can really be.
No matter who your target audience is, they will be on a social network, somewhere. While there are ways you can find them through paid services (more on that later), creating content surrounding your industry or your products and services will draw followers in. Even if your market is a niche, you will find a following with consistency and unique, quality content. Customer service and engagement can all be done from social media (or by using an easy customer support software), and this does nothing but help cultivate your community. Grow and groom it, and they'll give you some love in return.
If you think of your social networks as extensions of your own brand (which they are), they should be closely tied together. Anytime you have a new blog post on your website, share it on your social networks to get people heading to your website. Have a link to your website in your social network profiles and vice versa: use the social bar on your website to make your social networks are easily and directly accessible.
04. Blog about your industry
We're almost certain that you've heard that adding a blog is good for SEO and driving traffic to your website, and that's because it most certainly is according to research. Search engine "bots" are constantly scouring the Internet to index new information. By updating your blog regularly, these search "bots" know to come to your website more often. The more often these bots index new information, the better chances you have of your search engine rank improving. This can be a vastly different story for those who post everyone once in a while.
So, you're looking to start a blog, but don't know where to begin? We've got you covered. By now, you should be convinced as to why you need a blog. And it's just your lucky day since we have 21 smart content ideas for your future blog. Plus, a few quick tips when it comes to blogging:
How To Start A Blog For Profit – Simplest Way
05. Try guest blogging
Maybe you're looking to spice up your blog up with some different content for your readers. Instead of doing all the research and reporting back on your findings, you may want to look into having a guest blogger. Why do you ask? Having a guest blogger can be helpful in multiple ways, as you allow others to add content to your website. Your readers will be able to receive fresh content from a different perspective, and your guests may carry expertise in a subject that you don't have. Another benefit of getting some fresh blood in your blog is that your guest's followers will likely head to your website when the post is published. It's a win-win for both of you.
Finding your guest bloggers may sound like quite the task, but it doesn't have to be. One place you can head to is social networks, as a Facebook Group for bloggers. You'll more than likely find several willing participants. Another place worth checking out is dedicated websites like Blogger Link Up to take on the task. How you approach your guest blogger is important. Don't reach out with a vague email. Be direct, let them know about your existing blog's content and that you think they would make a great contributor to the blog. Be preemptive and anticipate questions they may have by being as informative as you can without writing a blog yourself within the email.
What I am openly suggesting is?
List the important keywords for your niche of writing. Make 1000 words stories on those keywords. Reach other websites and ask them for a backlink. Use Ahrefs and SEMrush and increase the SEO traffic.
Buzzfeed has 13 million SEO traffic and somewhere they started from Zero.
Basic Tips to Increase The CPC of Adsense to Earn More
Source: WTF Detective