So, what is a gig on Fiverr means? A micro-job on Fiverr is called a "Gig" and gigs start at $5. It basically means that the base price of any service on Fiverr is $5 (also known as one Fiverr). But the order can be hundreds of dollars if you provide add-on services (known as "Gig Extras").
Look at the picture below which will demonstrate an example of what is a gig on Fiverr.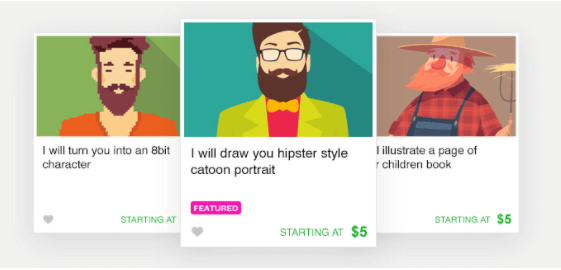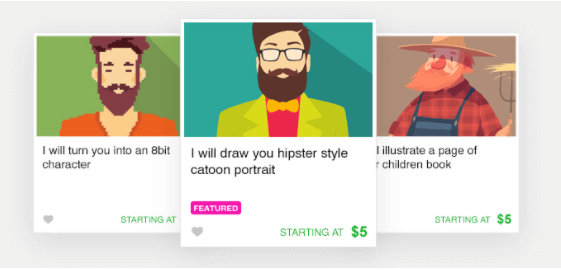 It's certainly a place where people do what they love and get paid for it.
Originally, the tagline of Fiverr was "What are you willing to do for $5?". Today it's not just a micro-job marketplace but much more than that as the gigs now "start at $5". And like I said, the total order value can be hundreds of dollars by way of "Gig Extras" or "Custom Offers".
As you realized a Gig on Fiverr can be 5 USD or 50 USD.
Visit Fiverr here
The best thing about Fiverr is that… it's a nifty website with a lot of loyal users. And there is absolutely no complex stuff in there.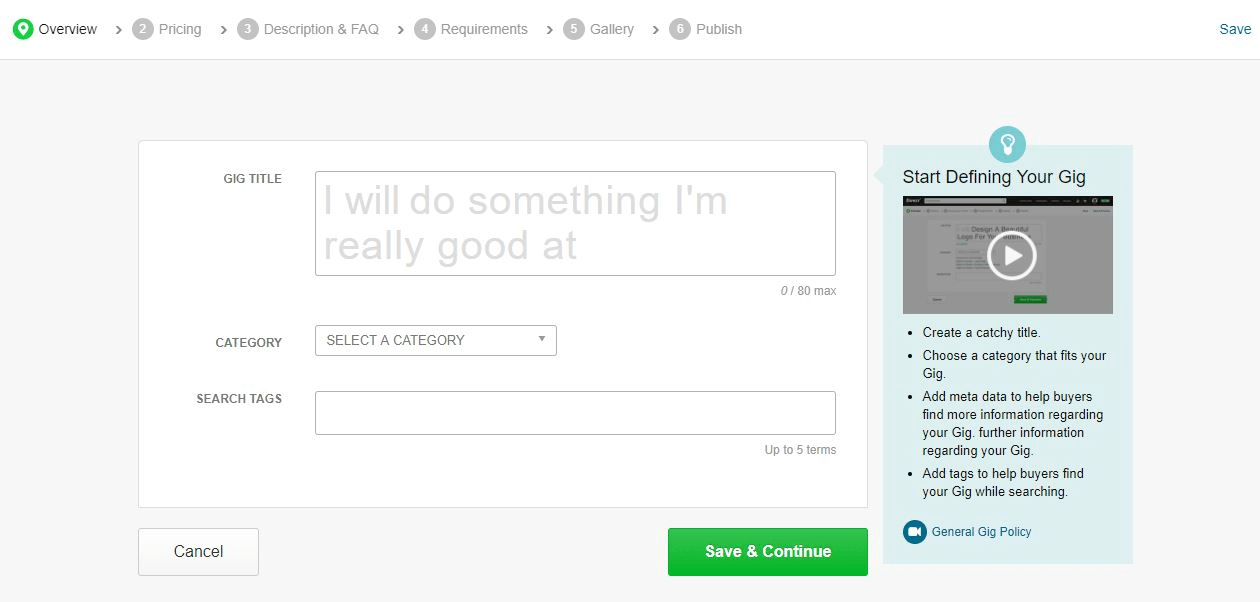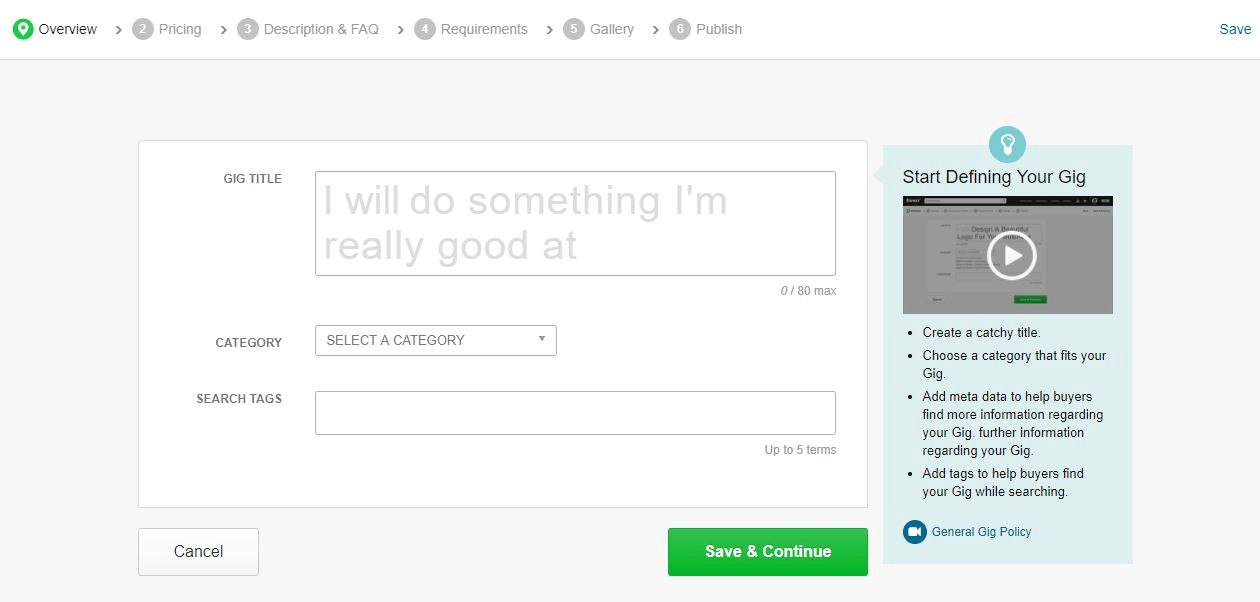 If you are a seller, all you need to do is create a "Gig". If it's approved by Fiverr then it will be visible on the Fiverr marketplace under the category chosen by you. And when someone orders your Gig, you'll be notified and Fiverr charges the buyer in advance.
When you deliver the "Gig" your account will be credited 80% of the revenue that your gig has generated. For example, when you deliver one Fiverr (a gig of $5) your seller account will be credited with $4 after deducting the Fiverr fee of $1.
Sadly, that's not the only cost a seller has to bear with. When you withdraw money from your Fiverr seller account to PayPal there's a fee of $1 (or 2%) for every withdrawal under $50 and funds in your PayPal account are also subjected to standard country-based fees when you finally withdraw it to your bank account. I would recommend a Payoneer account.
Another feature that they have introduced is "Fiverr Anywhere". Fiverr Anywhere allows sellers to offer "Custom Offers". That is, you can offer premium services at market costs and can even respond to a "Special Request" with a "Custom Offer".
Also, it's worth to mention that you can't create unlimited gigs on Fiverr. The number of active gigs allowed per user depends upon your Level status. If you're a new seller then you can only have up to 7 active gigs. And the number of "Gig Extras" and "Gig Multiples" and the maximum value of "Custom Offers" also depends upon your level status. You can go here to learn more about it.
Via Medium